BrokrQuotes
Automating quotes to create enormous time savings.
BrokrQuotes is an innovative product for small group insurance brokers to create, compare, and share quotes with customers almost instantly. As part of this project, we worked with some of the largest insurance carriers in the country to build models for efficient data management. The result is a product that helps to transform the insurance industry for brokers and consumers.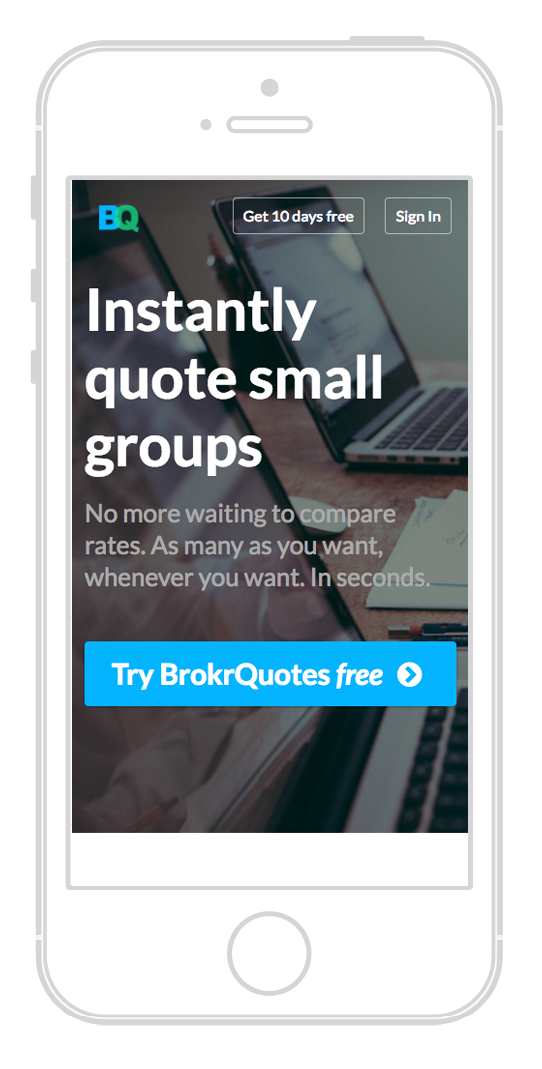 Amazingly fast and simple.
BrokrQuotes looks clean and works quickly. Using cutting edge web technology, thousands of calculations are run in the background in just seconds. The result is a slick, easy-to-use application that's perfect for beginners and techies alike.