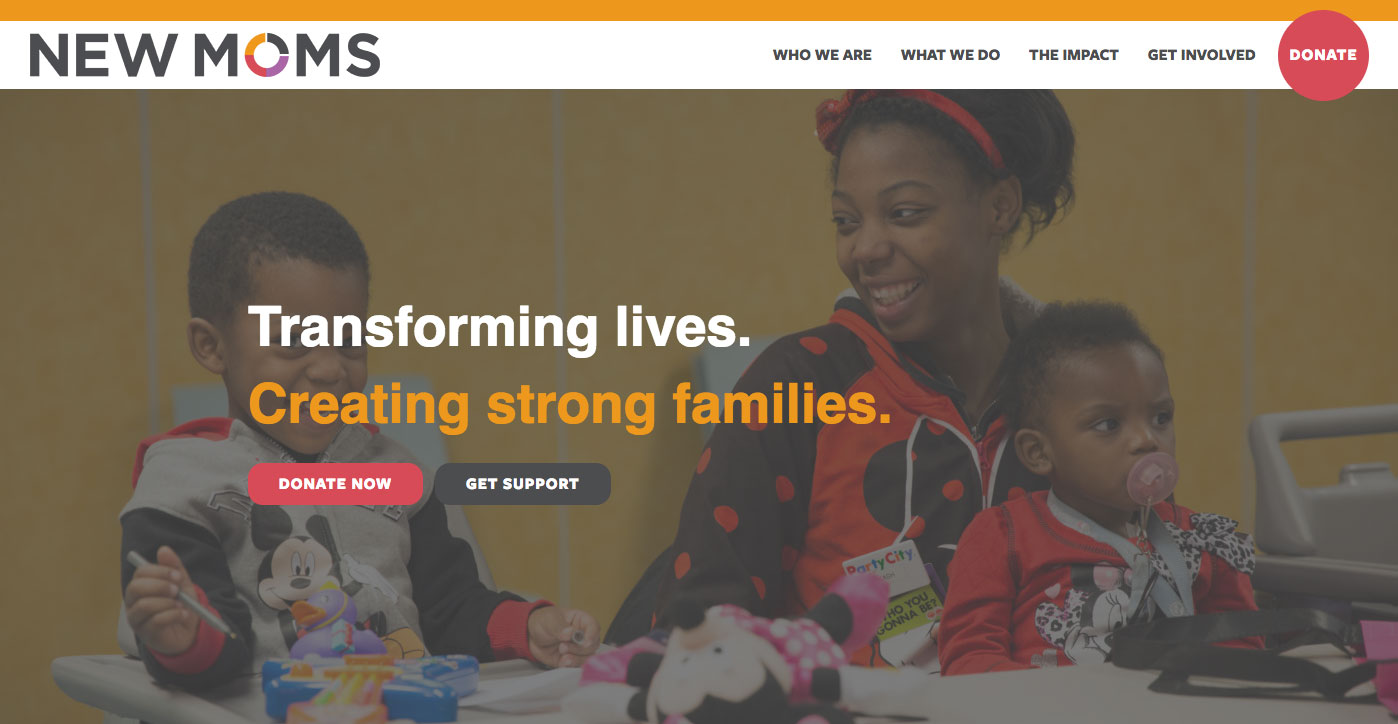 New Moms
Transforming lives. Creating strong families.
New Moms exists to interrupt the cycle of poverty and create strong families in Chicago. Their programs provide holistic care that surrounds the mothers and their children with all the support they need to break out of an ongoing cycle of poverty, homelessness, and dependence. We partnered with them to provide a new website that not only showcases their life-changing work and enables donor support but also makes it easier for those in need to reach out.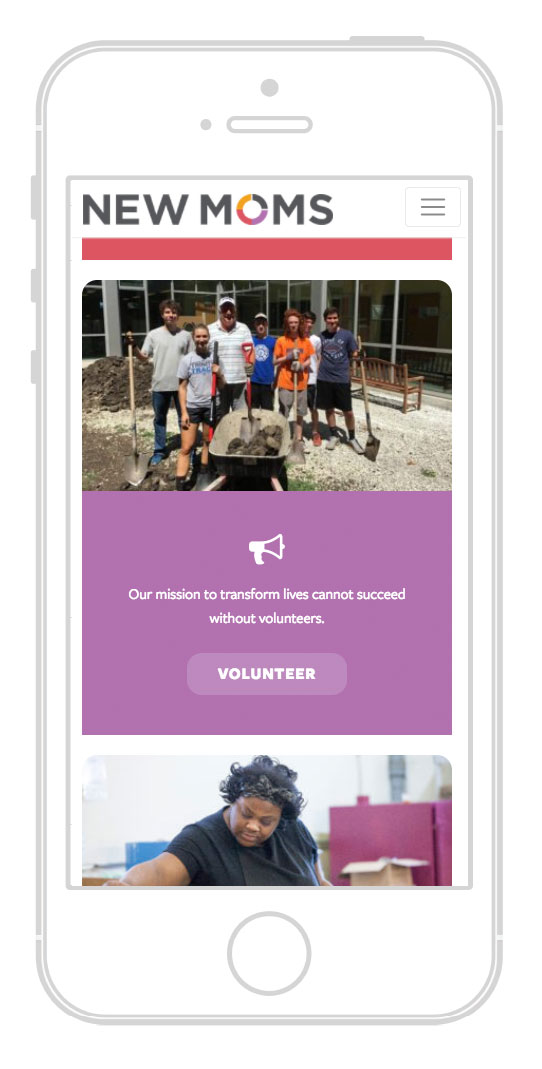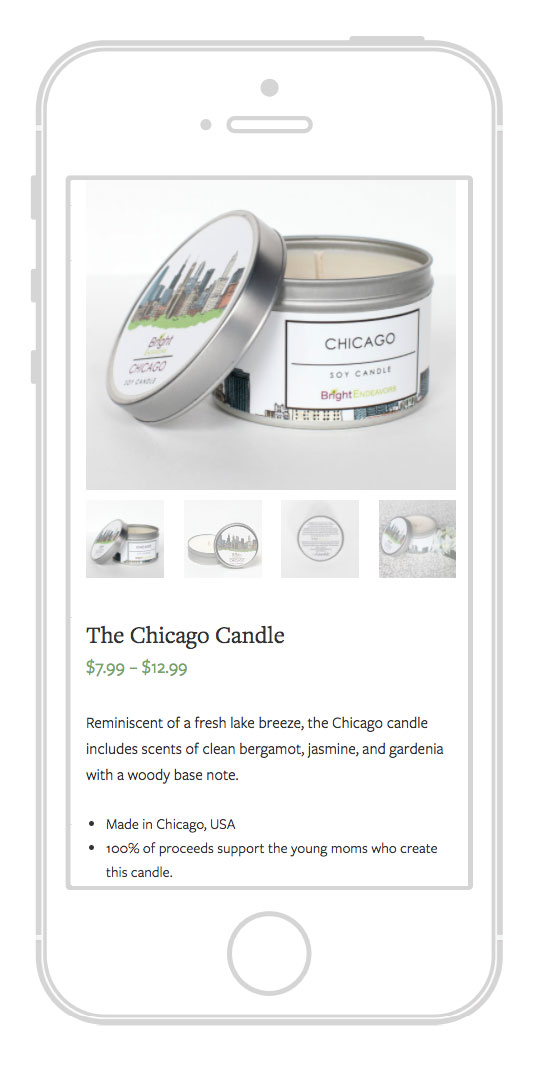 ---
We also had the privilege of creating a new online store for Bright Endeavors, New Moms' social enterprise candle company. Bright Endeavors offers paid hands-on job training and produces beautiful, hand-crafted, premium soy candles. In the first month post-launch, sales doubled from those of the year before. Now that's the sweet smell of success!