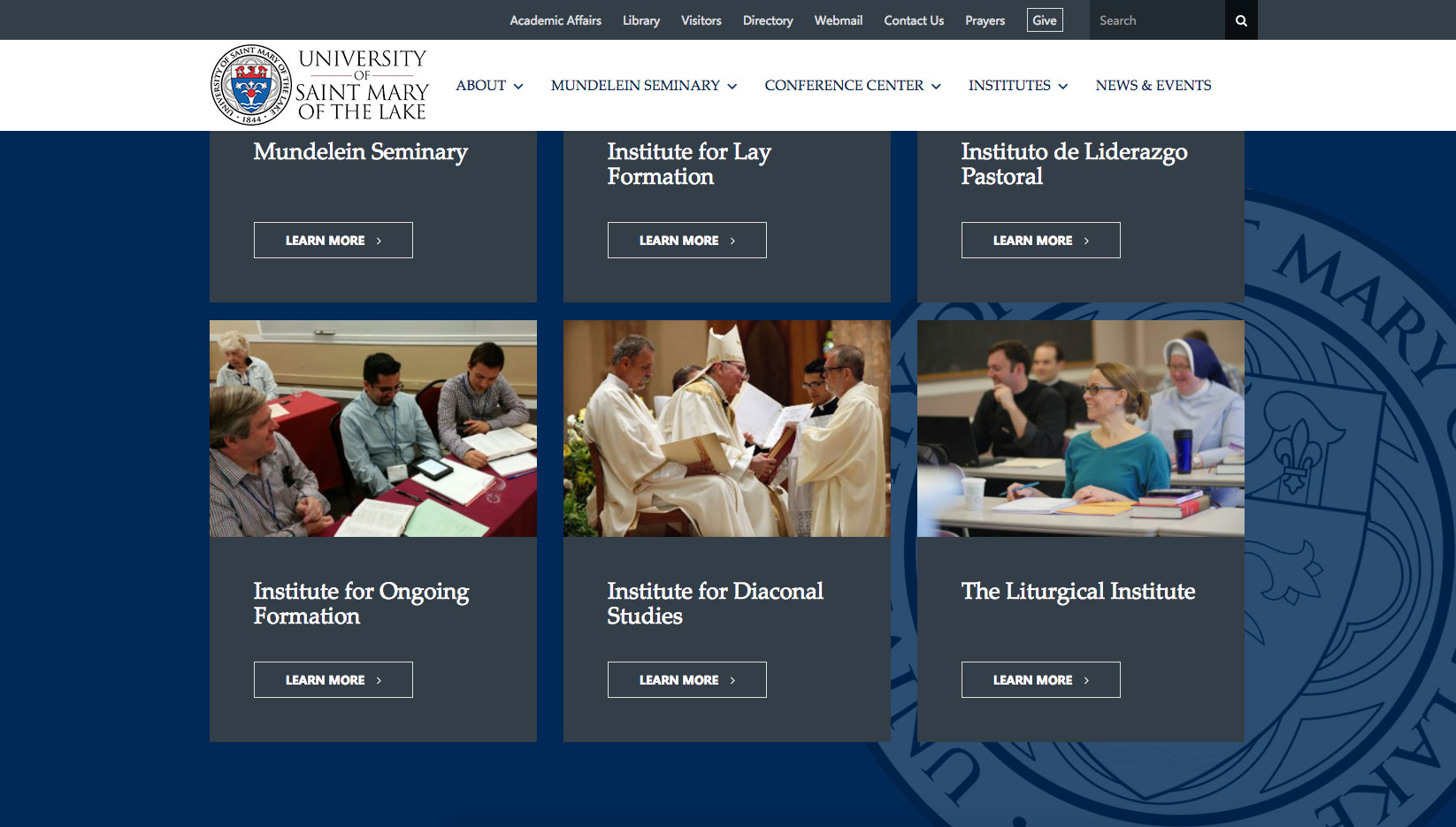 University of St. Mary of the Lake
Clarifying university offerings and streamlining user access.
Home of Mundelein Seminary and several institutes, USML forms priests that will serve in 34 dioceses across the country. Building on their recent re-branding, we created a new website that better emphasizes the unique opportunities offered by all of the institutes that make up the university.